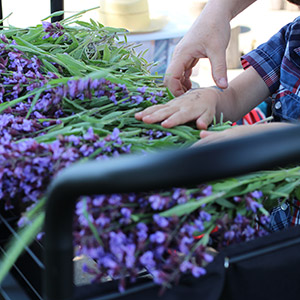 South Vancouver Family Place
The South Vancouver Family Place Society is a Provincially Certified Resource Program provider; Early Years' Family Support; and Parenting Centre established in 1976.
SVFP is a not-for-profit, charitable organization that offers programs and services to families and caregivers with young children, from birth to age 5. SVFP offers family drop-in programs at several locations in South Vancouver and operates the Kids Care Licensed Preschool.
South Vancouver Family Place acknowledges and embraces a diverse spectrum of families and creates an inclusive environment for all.
Find Out More About Our Programs
Check Out Our Monthly Calendar for Upcoming Events or Programs
January

2020

Mon
Tue
Wed
Thu
Fri
Sat
Sun

1

SVFP Drop In Program

NEW Connecting Through Food Program

NEW Fraserlands Drop In Program

PIRS English Class

• • • •

2

SVFP Drop In Program

Fraserlands Drop- In Program: Please note time change

• •

3

SVFP Drop In Program : note summer drop in hours

•

7

SVFP Drop In Program

Fraserlands Drop- In Program : Please note time change

• •

8

SVFP Drop In Program

NEW Connecting Through Food Program

NEW Fraserlands Drop In Program

PIRS English Class

• • • •

9

SVFP Drop In Program

Fraserlands Drop- In Program: Please note time change

• •

10

SVFP Drop In Program : note summer drop in hours

•

14

SVFP Drop In Program

Fraserlands Drop- In Program : Please note time change

• •

15

SVFP Drop In Program

NEW Connecting Through Food Program

NEW Fraserlands Drop In Program

PIRS English Class

• • • •

16

SVFP Drop In Program

Fraserlands Drop- In Program: Please note time change

• •

17

SVFP Drop In Program : note summer drop in hours

•

21

SVFP Drop In Program

Fraserlands Drop- In Program : Please note time change

• •

22

SVFP Drop In Program

NEW Connecting Through Food Program

NEW Fraserlands Drop In Program

PIRS English Class

• • • •

23

SVFP Drop In Program

Fraserlands Drop- In Program: Please note time change

• •

24

SVFP Drop In Program : note summer drop in hours

Monthly Lunch

• •

28

SVFP Drop In Program

Fraserlands Drop- In Program : Please note time change

• •

29

SVFP Drop In Program

NEW Connecting Through Food Program

NEW Fraserlands Drop In Program

PIRS English Class

• • • •

30

SVFP Drop In Program

Fraserlands Drop- In Program: Please note time change

• •

31

SVFP Drop In Program : note summer drop in hours

•