***Please see Calendar for upcoming program schedule***
Parenting Programs
Nobody's Perfect
Nobody's Perfect is a 6-week program for parents with children 0-5 who want to strengthen their parenting skills. Free childminding is provided. This program is offered in different languages.
There are no perfect parents, perfect children or perfect people. We can only do our best, and we all need help once in a while.
Positively Inspired Parents (P.I.P) 
P.I.P. is a 6 to 8-week parent support program for parents with children 0-5, who have taken the Nobodys' Perfect program and want to continue the conversations about being parents and understanding children in more depth. It is offered 2 to 3 times a year on Monday mornings. Please visit the Updates page for schedules.
Childminding is provided for children over 18 months.
Pre-registration is required with Renee at renee.svfp@gmail.com
Topics may include:
Improving your relationships with your child and/or your partner
Skills and techniques used by other people who have children of the same age
Developing a better understanding of your child's emotions
Self-care and enjoying your children
Mother Goose Program
The Parent-Child Mother Goose Program® is a group experience for parents and their babies and young children. The program introduces adults and children to the pleasure and power of using rhymes, songs, and stories together.
Parents gain skills and confidence which can enable them to create positive family patterns during their children's crucial early years. Children benefit from enjoyable, healthy early experiences with language and communication.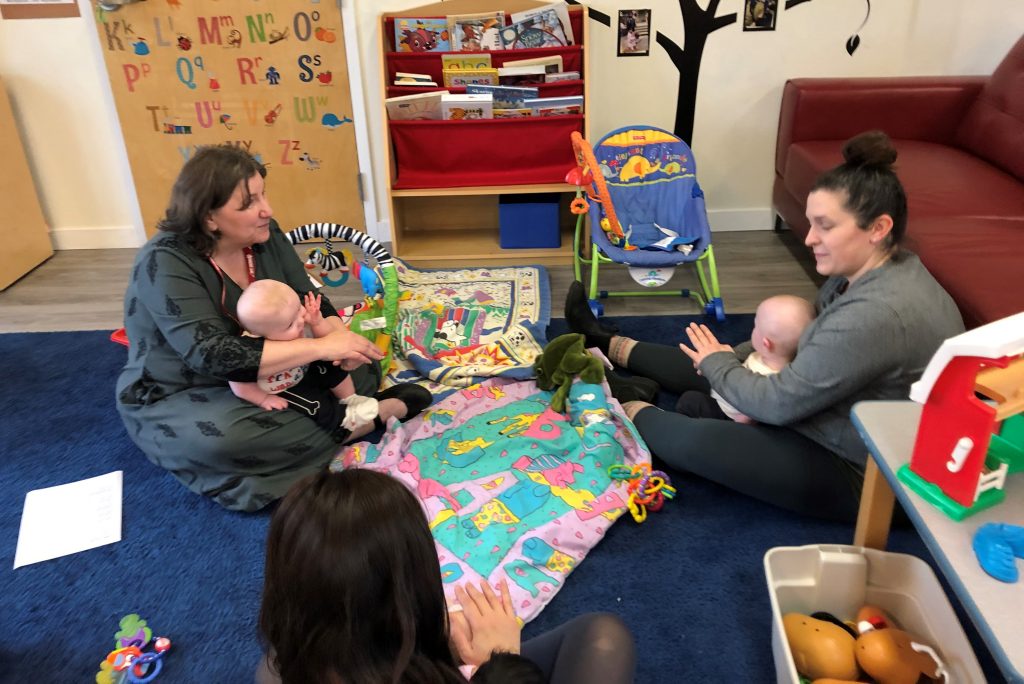 Tiny Toes
Join us and meet with other parents of babies under one year old to sing, chat and play. A trained Family Support worker will facilitate the discussions when questions come up around child development, or issues around being a mom. The Facilitator will provide current information and can teach Mother Goose rhymes and songs.
This program runs every Fridays 12 noon to 2 p.m.
For more information , contact Renee at renee.svfp@gmail.com