How To Register for Family Drop-In
All Families must complete the SVFP Participant Registration Form: online form (click here). If you need assistance with the online form, please ask the drop-in staff.
Pay the annual $10 fee in person (you can bring your payment when you come to the Drop-in.
Families will be contacted by email and assigned their POD/schedule. There are 5 families per POD.
South Vancouver Family Place strives to ensure we take the necessary precautions to keep our families and children we serve safe and healthy. We will be adopting the health and safety protocols to flatten COVID19 curve.
————————————-
Family Drop-in Programs
South Vancouver Family Place Society (SVFP)  core program is the Family Drop-in program. The Drop-in program is a parent-child interactive program for families with children 0-5. We provide support for families and caregivers and their children and are committed to fostering a healthy family and community life. It is grounded in the belief that positive parenting practices and healthy parent/child relationships are fundamental factors of a child development. This program is play-based learning using creative play and child-focused activities.  The program is open to parents/caregivers with children 0 to 5 years old.
We  operate  family drop -in programs in two locations:
South Vancouver Family Drop-in , Main location is on 7710 Nanaimo Street
Fraserlands Family Drop-in, located on  River District Neighbourhood Centre, 8683 Kerr Street
South Vancouver Family Place Drop-in  started in 1975.  It is the main Family Place center and also where the main office is located.  SVFP has been running the family drop-in program for over 43 years  with funding  from MCFD, City of Vancouver, Gaming, and donations from individuals and support from various community partners.
Fraserlands Family Drop-in opened in 2011 at the River District with initial funding from the United Way.  Wesgroup Development presently provides the facilities;  and  funding from the City of Vancouver and Westminster Savings/Prospera Credit Union.
What to expect at a family drop-in:
A child friendly environment with a wide variety of activities such as arts and crafts, puzzles, dramatic play, books, games.
Daily circle time with reading and singing.
Dental and vision check up for children
Outdoor gated play area and access to a park nearby.
Information on community resources and referral for adults
Parent support and family counselling
Multicultural events celebration for families
Parenting skills workshops
Lounge area for adults
Coffee, tea and snacks

 1. South Vancouver Family Drop-In
 Families are limited to 10 families per pod, so please book your spot with evasvfp@gmail.com.
Location
7710 Nanaimo Street
(Corner of 61st and Nanaimo Street)
Days and Hours Open
Mondays: Office and registered Parent Education  programs only
"New Normal schedule" To allow staff enough time to sanitize the facility and equipment and toys, we have changed the hours for drop-in:
Tuesdays and Thursdays: 9:30 am to 12:30 pm
Wednesdays and Fridays: 9:30 am to 12:30 pm

2. Fraserlands Family Drop-In at RIVER DISTRICT
Fraserlands Family drop-in at River District will re-start August 4th. It will be an outdoor program Tuesday, Wednesday and Thursday from 10:00 – 11:30 a.m.
Meeting Area for Fraserlands in covered shelter at Riverfront Park by the Yellow Playground and Washrooms!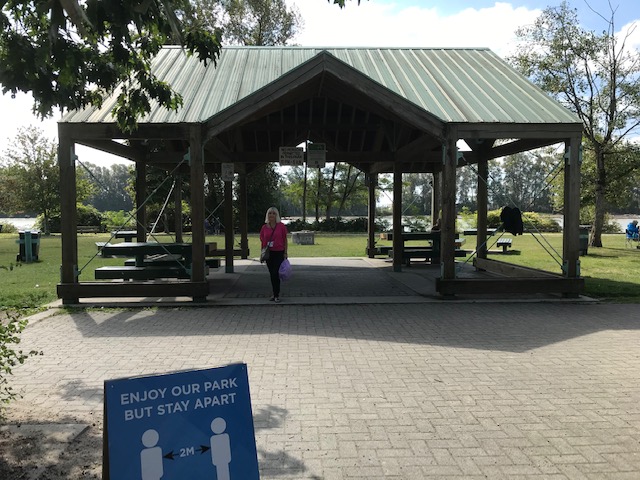 Location
River District Neighbourhood Centre
8683 Kerr Street
Days and Hours open
Tuesdays, Wednesdays & Thursdays:
10:00 am to 11:30 noon
What Families say about our programs:
"South Vancouver Family Place social support chat online via zoom was a great experience today. There was laughter, ideas and awareness to issues happening in our community. You will only experience  kindness and support. 

Of course we physically miss being at SVFP but, this online opportunity is a tiny window back in time when we gathered around the kitchen and waited for the coffee pot to brew while SVFP staff and volunteers greeted you with a warm smile. 

Missing the smiles? 

Join one of the SVFP online programs, its it's free and a fun experience.  : ) Thank you to SVFP for this opportunity to connect  : )" – Mandeesh A.
"I am so glad I found you. I wish I had known about you when I had my first child." (Mom of 2 children)
"I don't stress out so much about my baby anymore now that I can come here and talk to the other parents and staff about my concerns. It's a relief to keep hearing that my baby is
totally fine."
"I can ask you guys about anything!"
"Thank you for being open until 2 pm somedays. It is a nice to have a quieter time to bring my child.
"My granddaughter has always loved your morning drop-in program, and really loves that she is in your preschool now.
"I am so glad that you are open until 2pm in the afternoon a couple of days a week, so she can do both."
"Wow! I never imagined my child could do that! (a mom watching her child cutting the fruit during the morning food group)
Gallery