March 31, 2020
Ann's Corner: Project  Six: Hearts of Love
Using various sizes and colours of Heart Shapes, glue onto paper.
Decorate individual large hearts with drawing, tissue paper sparkles.
Paint them……… Use Glitter Glue for "paint" It is nice for the younger and older children to see the sparkles.
Make hearts of Cellophane and coloured see-through paper.
Add paper Doilies.
Older children can cut out the hearts themselves simply by folding the paper in half and cutting a semi teardrop shape on the fold.
Hearts can be traced onto paper.
Cut on the lines.
Younger children and toddlers may be able to "Snip" paper and add various shapes to their hearts.
Explore and be creative. Be Free and let the children do it their way. I it the "Process not the Product"
Place your window for Love and Hope!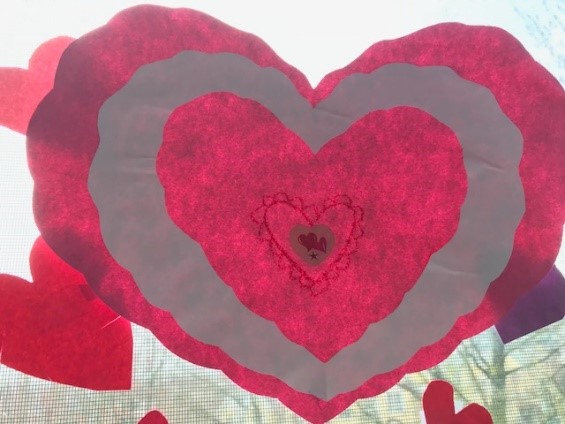 Download this project here