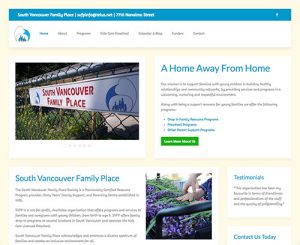 Fraserlands Drop – In Program Time Change & Preschool Job Posting
Please note that the Fraserlands Drop-In Program will run from 9:30 am to 11:30 am effective May 1st on Tuesdays and Thursdays.  We are sorry for the inconvenience but we hope to return to normal programming very soon.
South Vancouver Family Place is looking for an experienced preschool teacher to work in our English Preschool Program beginning in September  2018.
Job Posting
Position
EARLY CHILDHOOD EDUCATOR
KidsCare Preschool is looking for an experienced Early Childhood Educator  to work in our licensed preschool program for 20 beginning in September 2018
You will have strengths in:
Planning, implementing and evaluating activities and experiences to meet individual and group needs of all children in the preschool program
Encouraging learning and developing positive self-concepts for children
Ensuring a healthy and safe environment for children and their families
Effective and cooperative teamwork and communication
Maintaining positive and supportive relationships with parents and grandparents and support workers
Interpersonal skills, including oral and written communication.
Work in a culturally and socio-economically diverse environment
Adherance to the Vancouver Coastal Health Community Care Licensing Regulations
Strong knowledge and awareness of developmental needs of children
Strong computer skills
Qualifications:
ECE certification and minimum 2 years experience in a preschool setting
First aid training and certification
Successful Criminal Record Check
Well -developed interpersonal skills, including strong English oral and written communication
Second Language an asset
Terms of Employment
Part Time 26 hours per week (September – June) but if desired, possibility of part-time summer work available
Monday to Friday 8:30 am to 1:30 pm and flex meeting time
Wage- $18.00 /hour plus 3 weeks paid vacation( one week spring break & 2 weeks winter holiday) and Benefits
Position will begin at the end of August 2018
Position will report to the Supervisor, Preschool Programs
Please send resume and cover letter by May 4th, 2018 to:
Kimberley Berger, Executive Director
No phone calls please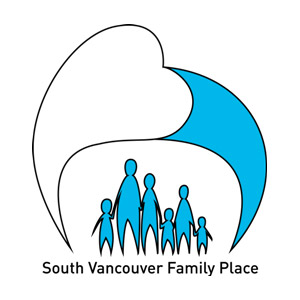 South Vancouver Family Place
South Vancouver Family Place Society is a Provincially Certified Resource Program provider; Early Years' Family Support; and Parenting Centre established in 1976.